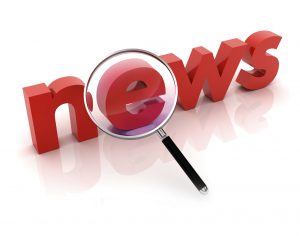 AAUW-Bethlehem Public Program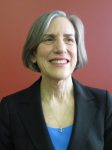 Who:  AAUW-Bethlehem Public Program – Sex Discrimination in Higher Ed & the Workplace
What:  Free Public Program
Why:  Sex discrimination takes a variety of forms: unfair pay, pregnancy discrimination, sexual harassment, sexual assault, and violations of Title IX of the Education Amendments of 1972. Attorney Fromson will inform the audience of the people's rights and how the legal system seeks justice and change.
Where:  Advent Moravian Church Auditorium
When:  Saturday, October 16, 2019; Doors Open at 10am; Program at 10:30am
For more information, click here.
Wearing white honors the 1919 activists on the 100th Anniversary of Women's Suffrage in the US.
Check out our AAUW Bethlehem Suffragettes! What a great turnout for September's meeting.

AAUW Lehigh at the NCCWSL Conference
AAUW Lehigh sent four students to the NCCWSL conference at the University of Maryland. The student group was able to do so because our members along with other friends – raised more than $1,700 to help them with registration and travel expenses. In appreciation, the young women presented an autographed copy of Roxane Gay's book "Bad Feminist".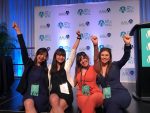 Gender Pay Gap Shortchanges Women $500 Billion Annually; Biggest Gaps among Financial Managers, Physicians and Surgeons
Link to AAUW National website: Gender Pay Gap Shortchanges Women $500 Billion Annually; Biggest Gaps among Financial Managers, Physicians and Surgeons
Definition: Feminism (It may not be what you had been thinking)
: the belief that men & women should have equal rights & opportunities
: organized activity in support of women's rights and interests
: the theory of the political, economic, and social equality of the sexes
Three Steps to Overcoming Negotiation Bias
Do Your Homework.  Read more