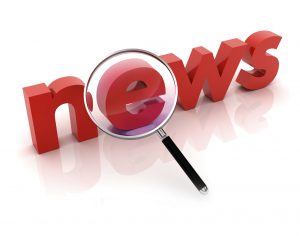 Are you missing the annual AAUW Holiday Luncheon?
Join us for a Zoom chat on December 9 at 7:00pm. This is a chance to share a favorite cookie or other yummy recipe, a craft project you've been working on, an old family tradition or a new way of celebrating during these times of COVID-19. The program committee knows this time of the year will be difficult for many of us who will not be gathering with family and friends like usual. We thought our members might enjoy a meeting via Zoom to show and tell some of their old and new activities to fill some of that loss. If each participant takes a few minutes to talk about a project and offer the history and story behind it, we should have a very festive celebration. Sign up with Mary Lou Vernon mlvaauw@gmail.com by December 7th. Wear your holiday attire of PJs.
Make Your Nominations – AAUW-PA State Awards
Awards:
Outstanding Woman – a branch member who should be noted for meritorious service to the Bethlehem Branch and community.
Member Making a Difference – a member who has made a contribution toward the mission of the branch during the past year. This person exemplifies the spirit of AAUW but need not be a branch officer or committee chair.
Gateway to Equity – an individual who or organization which has shown by action or philosophy that they advance equity for women and girls through advocacy, education, philanthropy, or research.
Nominations should be sent to Linda Robbins by December 31, 2020. Please submit the reason for your nomination(s) and a few sentences about the candidate to further clarify.
Bacchae Meeting
After the Bacchae meeting on November 12, we decided to hold another Zoom meeting on December 10 at 7:00pm. Claire Ressler and Rita Bergstrom will be co-hostesses and will deliver wine tasting kits prior to the meeting. Please not that this is an additional meeting added to our normal schedule. Our January meeting will also be on Zoom on January 14 at 7:00pm. Joann Kelly and Joanne Wagner will service as co-hostesses and deliver the wine kits. We will continue to have Hostesses' Choice for our tastings. Any questions, please contact Phyllis Wargo.
2020 Program Update
The program committee is sad to report that two events for this year have been cancelled. Both the Holiday Luncheon, which was scheduled for December 3 at Moravian Village, and the December 13 performance at the Pennsylvania playhouse have been cancelled due to COVID-19. We know this is a disappointed to our members, as these events have been extremely popular in past years. We will try to schedule some chat activities online during the winter months to give us a chance to interact with each other. Hopefully, spring will bring a vaccine or a slow down of the virus, and allow us to reschedule.
Next Mystery Book Club Meeting
The Mystery Book Club will meet on Tuesday, Jan. 26, 2021 at 1:30 PM. The book for this month is "The Satapur Moonstone" by Sujata Massey and Shirley Daluisio will lead the discussion. At this meeting, we will also choose the titles for 2021-2022, so please send any suggestions in advance to Mary. New members are always welcome. Contact Mary Dawson for more information.
Inter-Branch Diversity Study Group "Goes" to Harrisburg
On July 15, members of the Bethlehem-Easton inter-branch study group, 'Diversity: Deeds and Dialogue,' joined other AAUW-PA members to participate in a webinar conversation with Pennsylvania's First Lady Frances Wolf. This program was led by AAUW-PA Public Policy Chair, Barbara Price. Mrs. Wolf mentioned her interested in the issue of women and the criminal justice system, particularly that of re-enetry.
In the Q&A box, D:DD co-chair, Randi Blauth, thanked the first lady and the governor for their work and recognition of the problems women face upon reentry to our communities. Randi mentioned that our group had studied many of the issues and had worked, in limited capacity, with groups in the Lehigh Valley working for change. Mrs. Wolf expressed an interest in what the group had done and said she'd be in touch.
The next day, her Chief of Staff, Jen Wilburne, contacted the group to schedule a conversation with her and Executive Staff Assistant, Madeline Williams. A week later, many from the inter-branch study group "went" to Harrisburg via Zoom. Mrs. Wolf's staff and the D:DD shared an energizing and fruitful conversation on the barriers to safe housing, jobs, job training, transportation, safety, mental health, and domestic violence. the Diversity: Deeds and Dialogue study group is grateful for the opportunity to work with Mrs. Wolf and her staff.
You can read more about the experience on page 5 of the September Newsletter.
58th Annual Used Book Fair is Cancelled
This is due to the requirements regarding COVID 19 put forth by Governor Wolf and the general escalation of the spread of the virus. Thank you for your donations and patronage in previous years. The proceeds have supported scholarships and other educational programs. We hope to see you at Book Fair 2021. 
Book Donations will be accepted from Monday, March 29 to Tuesday, April 20, 2021. Sale Days are Wednesday, April 21 to Sunday, April 25, 2021.
Wearing white honors the 1919 activists on the 100th Anniversary of Women's Suffrage in the US.
Check out our AAUW Bethlehem Suffragettes! What a great turnout for September's meeting.

AAUW Lehigh at the NCCWSL Conference
AAUW Lehigh sent four students to the NCCWSL conference at the University of Maryland. The student group was able to do so because our members along with other friends – raised more than $1,700 to help them with registration and travel expenses. In appreciation, the young women presented an autographed copy of Roxane Gay's book "Bad Feminist".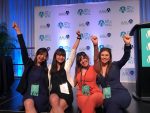 Gender Pay Gap Shortchanges Women $500 Billion Annually; Biggest Gaps among Financial Managers, Physicians and Surgeons
Link to AAUW National website: Gender Pay Gap Shortchanges Women $500 Billion Annually; Biggest Gaps among Financial Managers, Physicians and Surgeons
Definition: Feminism (It may not be what you had been thinking)
: the belief that men & women should have equal rights & opportunities
: organized activity in support of women's rights and interests
: the theory of the political, economic, and social equality of the sexes
Three Steps to Overcoming Negotiation Bias
Do Your Homework.  Read more