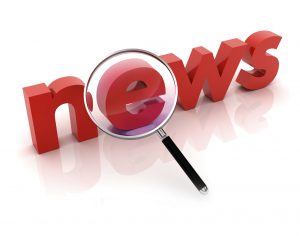 58th Annual Used Book Fair is Cancelled
This is due to the requirements regarding COVID 19 put forth by Governor Wolf and the general escalation of the spread of the virus. Thank you for your donations and patronage in previous years. The proceeds have supported scholarships and other educational programs. We hope to see you at Book Fair 2021. 
Book Donations will be accepted from Monday, March 29 to Tuesday, April 20, 2021. Sale Days are Wednesday, April 21 to Sunday, April 25, 2021.
Next Mystery Book Club Meeting
The mystery book club has chosen books and dates for next year's meetings. We will meet five times on the fourth Tuesday of the month: September 22, October 27, January 26, March 23, and May 25. If necessary, we will gather on Zoom. Some of the titles chosen are "The Witch Elm" by Tana French and "The Satapur Moonstone" by Sujata Massey. Contact Mary Dawson for more information. New members are always welcome.
AAUW March 2020 Program: "Raising Boys without Lowering Expectations"
On Tuesday, March 10, AAUW Bethlehem Collaboration with Calypso Elementary School PTO, 1021 Calypso Avenue, 18018. Student-led mini tours will begin at 5:30pm followed by our 6pm presenter Pamela Wallace, the Program Coordinator of "Project Child" at Valley Youth House. Pamela Wallace will offer practical ideas which parents, grandparents, and adults can try.
Wearing white honors the 1919 activists on the 100th Anniversary of Women's Suffrage in the US.
Check out our AAUW Bethlehem Suffragettes! What a great turnout for September's meeting.

AAUW Lehigh at the NCCWSL Conference
AAUW Lehigh sent four students to the NCCWSL conference at the University of Maryland. The student group was able to do so because our members along with other friends – raised more than $1,700 to help them with registration and travel expenses. In appreciation, the young women presented an autographed copy of Roxane Gay's book "Bad Feminist".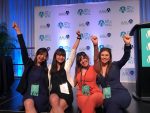 Gender Pay Gap Shortchanges Women $500 Billion Annually; Biggest Gaps among Financial Managers, Physicians and Surgeons
Link to AAUW National website: Gender Pay Gap Shortchanges Women $500 Billion Annually; Biggest Gaps among Financial Managers, Physicians and Surgeons
Definition: Feminism (It may not be what you had been thinking)
: the belief that men & women should have equal rights & opportunities
: organized activity in support of women's rights and interests
: the theory of the political, economic, and social equality of the sexes
Three Steps to Overcoming Negotiation Bias
Do Your Homework.  Read more