AAUW-Bethlehem Executive Team
Fall/ Winter 2020 – Message from the Executive Team
Your membership committee needs your help!
In these unprecedented times, we are socially distancing and not seeing our friends and family as much as we would like. We can still recruit new members. Many of us are socializing or having meetings on Zoom or taking long walks with friends. Talk to them about AAUW and the important work we are doing for women and equality.
Non-members would be welcome to join us on Zoom for one of our meetings. just let one of the membership committee members know, and we will send them an invitation. We look forward to the day when we can see each other in person. Meanwhile, we can do our best for recruitment.
AAUW Bethlehem Membership Committee – Ann Brown, Mary Dawson, Amy Fields, Pat Slifka
November 2019 – Message from the Executive Team
So far this season, our AAUW programs have focused on topics that impact us, as women, on a daily basis – women's voting rights and women 'returning citizens' following periods of incarceration. We learned that the number of women incarcerated in the last thirty years was FIFTY PERCENT greater than men in the same period. We have to ask ourselves, "Why?"
On Saturday, November 16, Terry Fromson managing attorney of the Philadelphia-based Women's Law Project, will tell us about another aspect of unfair treatment of girls and women, this time we will concentrate on activities governed by the Title IX law. Everyone – spouses, partners, neighbors, friends – can benefit from this public meeting. Let's try for a big audience.
Your program team is open to your suggestions for future program topics, so please contact Ginny, Shirley or Linda with your ideas. AAUW has been empowering Women since 1861 and we have no intention of stopping.
Shirley Daluisio (VP, Program)
Anne Hammersmith (VP, Membership)
Jo Ann Kelly (Secretary)
Cathy Kotanchik (Immediate Past President)
Linda Robertson (VP, Program)
Linda Robbins (Finance Officer)
Ginny Stanglein (VP, Program)
October 2019
Welcome to Fall 2019, after what we hope was a wonderful summer for you.
Your Executive Board welcomed the new members of the Membership Team and met twice over the summer to work on exciting 2019-2020 programs, open to both AAUW membership and the public. Our aim is to present programs that reflect the mission and vision of national and state AAUW guidelines in the overall Strategic plan.
Almost 40 members and friends started the year with a great Salad Supper on September 18 at which Dr. McClintock-Walsh presented 100 years of Women's Right to Vote. Thanks to those who contributed to this event, especially Lynn Bittner for desserts and Mary Dawson for making the purple sashes to honor those brave Suffragettes.
Our October 6 matinee at the Pennsylvania Playhouse is a sell-out. If you wish to be on a waiting list for a last minute cancellation, contact Linda Robertson, Shirley Daluisio or Ginny Stanglein.
Saturday, October 26 mark your calendar for a panel program with AAUW-Easton and League of Women Voters of Northampton at Northampton Community College, Alumni Hall, titled "Hear Their Voices: Focus on Women & Incarceration". At this "Shape the Future" event, experts will look into the challenges facing returning citizens following incarceration (see poster in this newsletter). Another "Shape the Future" event will be Saturday, Nov 16 in Advent Moravian Church's Auditorium when a representative of the Women's Law Project (Philadelphia) will talk about AAUW's Legal Advocacy Fund activities.
Finally, on December 3, we gather to celebrate the branch's 90th anniversary party. A great luncheon and entertainment by Freedom High School's Les Chanteurs will greet you in Moravian Village's elegant dining room.
It's sure to be a wonderful year ahead for our active and growing Branch… please support these activities. Feel free to contact the Board if you need assistance in getting to these events.
September Message from Your Executive Team
It's September and we should feel refreshed from the opportunity summer gave us to vacation, modify our daily routines, or just "chill out." Energized, we are now looking forward to filling our calendars with an autumn of activity. This year, get your money's worth out of your AAUW-Bethlehem membership and plan to come to each of our dynamic, varied and worthwhile programs. Feel free to reach out to a member of the Executive Committee if you need a ride.
While you are at one of the meetings, please pick up some Salary Negotiation Workshop bookmarks to hand out. Even if you are personally out of the workforce, you will run into women everyday who could benefit from this free, user-friendly, on-line course. I have given bookmarks to fellow women cyclists in my spinning class, left some with my hairdresser, and sent some to my daughters and nieces. If you don't think there is a need for this course, just talk to high school or college women. Most of them have no idea how a small difference of pay at the beginning of their careers will impact future raises, bonuses, 401k or retirement contributions, and Social Security payments. Please share this important program with all the working women you know.
Cathy Kotanchik for the Executive Team
Linda Robbins (Finance Officer)
Jo Ann Kelly (Secretary)
Ann Brown, Mary Dawson, Amy Fields, Pat Slifka (VPs, Membership)
Shirley Daluisio, Linda Robertson, and Ginny Stanglein, (VPs, Program)
Cathy Kotanchik (Immediate Past President)
April Greetings, Sunshine & Spring Weather Ahead
My hopes are that snow and cold are behind us. Moving forward, we hope to see you at the new Book Fair location at the Municipal Ice Rink, sorting and organizing, and at the Supper and Shop event on April 16.
Dues notices will be mailed March 31. If you do not receive a letter, contact Linda Robbins, Finance Officer. Branch members pay $85, Life members $25, and our Honorary Life members owe nothing. Supplementary contributions are always welcomed to help fund our national organization; additional information about national programs is explained on the reverse of your letter.
Our Program Team worked with our Membership Team to host several programs using AAUW's Shape the Future Campaign. I am pleased to report we added 11 new members with these efforts, enabling our branch to offer one free membership for the year 2019-20. You will be eligible for free dues IF we receive your dues renewal by April 29. If your name is chosen in the random drawing to be held April 30, we will return your original check. Good luck and get those renewals in early.
We are looking forward to seeing you at Book Fair through April and at the Scholars' Reception in May.
Linda Robbins, Finance Officer
For the Executive Team
Happy New Year, 2019!
We wish you and your families a healthy and productive year ahead. We also welcome our newest members who are helping to grow our Branch.
The many exciting programs and activities coming up include — February – Moravian & Lehigh student group event; March's Celtic Legacy performance at Zoellner Arts Center, Lehigh University; April – Book Fair; May – Scholarship Reception, plus monthly study group meetings. Please attend these events and become involved and support our Branch as well as AAUW's national initiatives.
The Executive team met December 12. The agenda included finances, Book Fair update, Scholarship Committee membership, amended By-laws, and an incredible new members report. We reviewed the Holiday Luncheon which received great feedback, thus plans are in the works for a similar event in 2019.
Guests with comments and requests are welcome at the team meetings – the next of which is March 20. You can contact a team member to be added to the agenda.
December Message from Your Executive Team
As a friend said last week, we are entering the trifecta of holidays and the pace is getting frantic. I am taking a few moments to send holiday greetings to everyone associated with AAUW-Bethlehem. That includes our many Life Members as well as the NINE new members that Membership VP Anne Hammersmith signed up at the November Forum "What Now? Examining the Results of the General Election". Ninety people attended the Forum and asked more than 40 questions in a civil manner. Our informed panelists provided insightful, thoughtful answers. The morning demonstrated once more that AAUW is a leader in the non-partisan, national conversation about American politics.
At a recent meeting of our Nominating Committee the five AAUW women charged with identifying the next new leaders for Membership and Finance positions had a wonderful morning (have you EVER heard someone say she enjoyed being on a Nominating Committee?). We laughed, discussed serious world issues, and, in some cases, renewed friendships going back 20 years. When we got down to business, we discovered many names qualified to serve as AAUW leaders. We agreed that the newly streamlined structure of our Board of Directors makes serving a joy ~ issues are addressed and swiftly decided.
Finally, we have close to fifty members and friends signed up for our Holiday luncheon – another opportunity to have AAUW fun and fellowship. Stay tuned for more announcements about how you can get involved. For many of us, AAUW is in our blood. We have seen many societal changes over the decades that were driven by the women of AAUW nationally and our country is better for their involvement. During this season of gratitude and thankfulness, we will celebrate those women pioneers and continue to work with our newest, younger members to strengthen this tradition of involvement.
Shirley Daluisio, Anne Hammersmith, Jo Ann Kelly, Cathy Kotanchik, Linda Robbins, Linda Robertson and Virginia Stanglein
November Message From Your Executive Team
Fall is the time for AAUW Branches to connect and collaborate with AAUW State and National; concentrate on Get Out the Vote; and prepare nominations for branch officers. Your executive team is doing all that and more as you will read in this newsletter. Finance Officer Linda Robbins attended the State Board meeting. Our members are planning to go to the November 3 Fall Focus District meeting and branch members volunteered five times to staff voter registration tables. Our informal count recorded contacts with more than 600 citizens, many of whom were already registered and ready to vote. Plan to come to the Saturday morning November 10 forum to hear our expert panel analyze what election results tell us. The Program Committee is offering daylight programming for all of you who tell us that you do not care to drive at night. Your attendance will tell us if daytime meetings should be continued. Guests are always welcome.
October 2018 Message from Your Executive Team
When last year's Nominating Committee proved unable to fill the office of President, members of the AAUW Bethlehem Board of Directors decided to follow the example of other Pennsylvania AAUW branches and share the responsibilities of President among an Executive Team of elected officers.  This year your Executive Team consists of Vice President of Membership, Anne Hammersmith; Co-Vice Presidents of Program, Shirley Daluisio, Linda Robertson, and Ginny Stanglein; Finance Officer, Linda Robbins; Secretary, Jo Ann Kelly; and, in an advisory role, Past President, Cathy Kotanchik.
This streamlined team started its work in July.  The flexibility of a smaller group means meetings can be called whenever the need arises.  Group Coordinators still have the opportunity to attend Executive Team meetings whenever they wish, but they are not expected to give up an evening every other month to a Board Meeting.
The replacement of the President by an Executive Team, however, does necessitate a change to our Bylaws.   At the end of October you will receive in the mail a copy of the proposed new Bylaws, which have been submitted and approved by the PA-AAUW Bylaws Chairperson.  The new wording in Article X:  Officers begins: "In the event that no President is elected…" and will spell out the way the Executive Team is formed.  The Nominating Committee will still interview candidates for President, but the Branch will now have an alternate path to follow if no one accepts a nomination.
You will have the opportunity to vote on these changes to our Bylaws by return mail or by bringing your completed ballot to the Holiday Luncheon on November 27th.  Please contact any Executive Team officer if you have any questions.
September Hello from Your AAUW-Bethlehem Executive Team
As summer winds down, your executive team has been planning for an interesting year of programming; continuing our partnership with AAUW Student Groups at Moravian College and Lehigh University; and implementing the National AAUW's new strategic plan, released August 1.
We have planned a series of excellent, mission-driven programs and added some fun meetings as well. We are pleased to report AAUW-Bethlehem is cooperating with AAUW-Allentown to present two joint programs in September and November. Together we can share expenses as we strive to present quality speakers, panelists and performers while reaching a larger audience.
Like many AAUW Branches across the nation, our branch transitioned to an executive team when we discovered that there are fewer individuals who are willing to assume solo leadership roles. A goal of your executive team is to reassure individuals that leadership service to AAUW-Bethlehem does not have to be overwhelming and – in fact – can be fun. Our first couple of team meetings have had serious discussion along with significant laughter.
We welcome your help in serving on new cluster teams. Clusters will focus on specific areas such as "communications" and "mission activities". Clusters are not required to attend meetings of the executive team and can create their own schedule.  Our branch can be only as vibrant as each one of the members makes it so. We are looking for your cooperation. If you are willing to "give" AAUW-Bethlehem two hours a month, you're in. If you choose to serve in a capacity that involves 10 hours a month – even better. Please understand that you set the parameters for your involvement.
We sincerely hope that when you joined AAUW – whether it was last year or 47 years ago – it was because you CARED about the mission and vision AAUW espouses. We pledge to uphold that mission and vision in AAUW-Bethlehem.
Shirley Daluisio (VP, Program), Anne Hammersmith (VP, Membership), Jo Ann Kelly (Secretary), Cathy Kotanchik (Immediate Past President), Linda Robbins (Finance Officer), Linda Robertson (VP, Program), and Ginny Stanglein (VP, Program)
Hello from the Executive Team
The executive team looks forward to saying hello to each member who registered for our September brunch; we are excited to learn what Ann Pehle has to say about State and National AAUW. Don't wait for brunch to investigate AAUW 'happenings'.  Go to the National website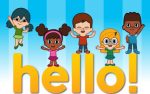 www.aauw.org and discover a ton of interesting information. You can read our new strategic plan or sign up to become a "Two Minute activist". Check out AAUW's corporate partners to read how girls' lives are impacted by AAUW today. Verizon and AAUW partnered to "Bring Coding Courses to Girls across the Country" while Symantec is teaming with AAUW on "Introducing Girls to Cybersecurity". We live in a new world and AAUW is taking the lead in bridging the skills gap that girls need to learn about important—and well-paying —careers. Our membership dues help make it happen.
Then, you can check out the State website at  https://aauw-pa.aauw.net/ for information on our efforts to fairly redistrict Congressional and State House and Senate district lines. "Draw the Lines" is a multiyear, nonpartisan civic education and engagement project managed by The Committee of Seventy that offers a statewide public mapping competition to engage citizens in fixing the bug in the operating system of democracy—gerrymandering.  As with Fair Districts PA (FDPA), AAUW-PA signed on as an endorsing organization with "Draw the Lines". If we hear from YOU that "Draw the Lines" is an idea you want to advance, the executive team will consider applying for one of the AAUW grants.
Finally, our own website and Face Book page are being updated and expanded. To reach the greatest number of readers we need YOU to "Like" us and FOLLOW us on Face Book at AAUW Bethlehem PA and "quote" from our Branch website at https://bethlehem-pa.aauw.net/ . Take a couple of minutes to watch the "Ifs and Onlys" video on little girls' dreams – this is what OUR GRAND DAUGHTERS are facing NOW.
If you see something you like, please hit the "Share" button. With YOUR help, our branch can impact our community.
Shirley Daluisio (VP, Program)
Anne Hammersmith (VP, Membership)
Jo Ann Kelly (Secretary)
Cathy Kotanchik (Immediate Past President)
Linda Robertson (VP, Program)
Linda Robbins (Finance Officer)
Ginny Stanglein (VP, Program)